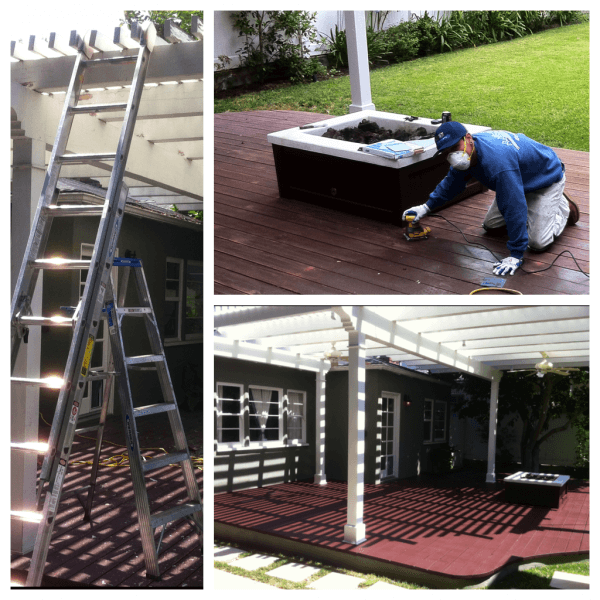 Tired of stepping out onto your shabby weather-worn deck?  Look no further than ALLBRiGHT 1-800-PAINTING to help you solve this problem!
We currently finished up this home's entertainment deck in Studio City, California.  Our dedicated crew put hours into scraping, sanding the surface before applying an exterior latex stain to closely match the existing color of the wood deck. We used Arborcoat stain from Benjamin Moore because we have found their system to be one of the best on the market.  We have taken the time to train and become certified Benjamin Moore stain contractors.  That same crew also put numerous hours into scraping, sanding and priming the wood patio cover before putting on 100% acrylic paint in Swiss Coffee color on the patio cover.
Let our team re-vamp your deck and patio cover this season and be ready for that summer foot traffic that's bound to come.