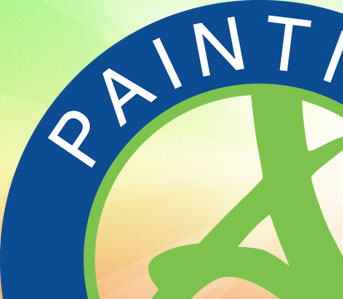 In order to stay on top of our game, here at ALLBRiGHT 1-800-PAINTING Painting we send out report cards with our crew leaders so the client is able to review our work when a job is completed. The grading and comment areas on the report card help us to improve if need be and maintain the integrity of work we aim to achieve. To our surprise, we were happy to receive more than a report card, but a letter from a client sharing just how happy he was with our work. It's a great encouragement to everyone here at ALLBRiGHT 1-800-PAINTING Painting. To share with you now, here is the letter was written to us:
"Dear Joshua Abramson, in the month of November we signed a contract with your company to paint the complete inside and outside of our home on Paragon Drive, in Saugus. Jud Masters, the estimator met with us to measure and give estimates on the requested scope of the project. He was very accommodating and a key factor in getting the job scheduled to meet our timeframe. In other words, he was the reason we choose your company.
Your crew is a tremendous asset to your company and has our highest recommendation. Hector and Luis represented your company in the most professional manner. There upbeat demeanor, positive and can-do attitude brightened the long two weeks of painting. They always showed up on time and ready to work. Luis and Hector both are naturally caring people, with strong customer service who consistently demonstrated a solid service orientation toward us. We had multiple paints chose for the house and they knew when to ask the right questions on the paint scheme. I had several contractors working on projects inside and outside and the team was always flexible and willing to work around and with the other contractors. We are quite impressed with their outstanding painting skills and would recommend your company with them on your team to all of our family and friends.
We had scheduled several contractors to get floors, roof, and kitchen and painting completed within an aggressive period of (9) days. Luis, Hector and the team represented your company with the utmost professional manner and customer service. I would recommend and have to several friends and family if they ever need their home painted. We are so pleased with the results of the painting inside and outside."
Sincerely, Tom & Terri Turner
Thank you for your kind words, Tom and Terri!