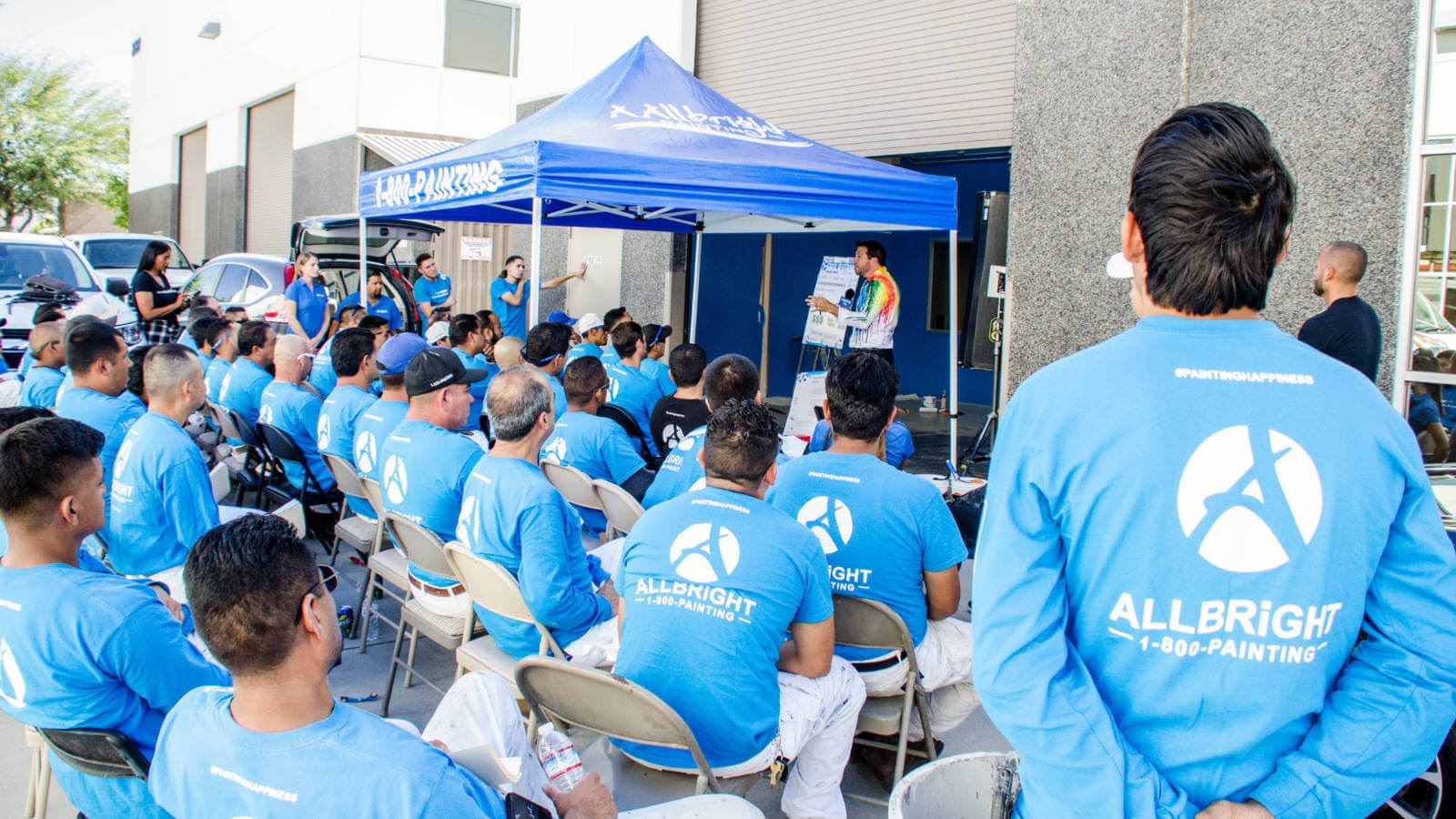 It's no secret that our economy and workforce are changing. With technology advancing faster and faster, many jobs are becoming obsolete while others are being invented this very second.
In fact, one study by McKinsey Global Institute found that 45 percent of current job activities have the ability to be automated by our current technology, leading to potentially a third of US workers needing to change their careers.
Not only that, but many companies are increasingly hiring temporary contractors over employees. For anyone finishing up their college degree and about to enter the workforce, this trend isn't exactly promising. Now, more than ever, a path of craftsmanship is worth taking seriously.
Fewer Young People Want To Become Tradespeople
Get good grades. Get into a good college. Get a good job. Earn good income. Live a good life.
This is the path that everyone seems to layout for every student in high school. Somehow, a college degree is equated with status, wealth, and happy life. Because this path is deemed the "better" path, many students avoid entertaining the thought of becoming a tradesperson.
The bias is real, and people who may be gifted in different ways — like working with their hands — are made to feel as if their contributions aren't as worthy in our society.
With college as the only acceptable path forward, this leaves many people feeling ashamed of pursuing a trade for a career. The result is that certain industries struggle to find qualified workers. For example, 70 percent of construction companies throughout the nation are having a hard time finding employees.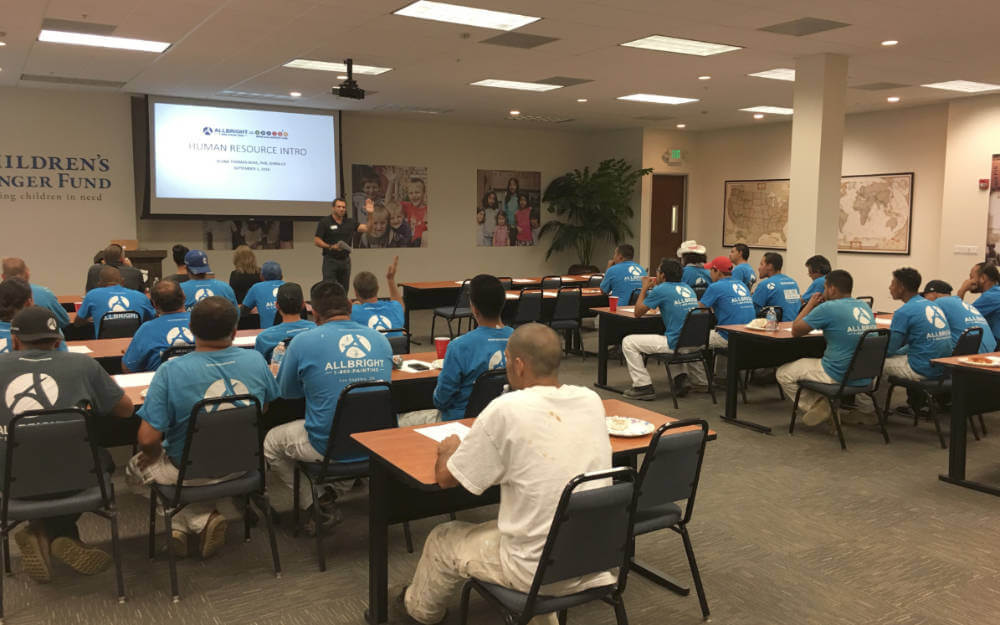 There Is Opportunity In The Trades
But this is leaving a lot of opportunity (and money) on the table! The perception is that tradespeople make less money than people with degrees. But consider that a college degree will likely land you thousands of dollars in debt and will take you years to achieve. When you finally enter the workforce at a job of (hopefully, but not always) $50,000 to $60,000 a year, you'll be paying off your student loans for years.
In contrast, someone who enters the trades can learn their skills quickly — even earning necessary certifications in less time than a degree — and enter the workforce making $40,000 to $60,000 a year… with no debt in their pocket.
It's true that college degrees will always be necessary for certain jobs, but keep in mind that not all degrees even land a person a high-paying job. In contrast, a career in the trades is a sound financial choice.
The truth is that college isn't the best choice for everyone anymore (if it ever was). If you don't feel like college is for you, there are countless opportunities in the trades.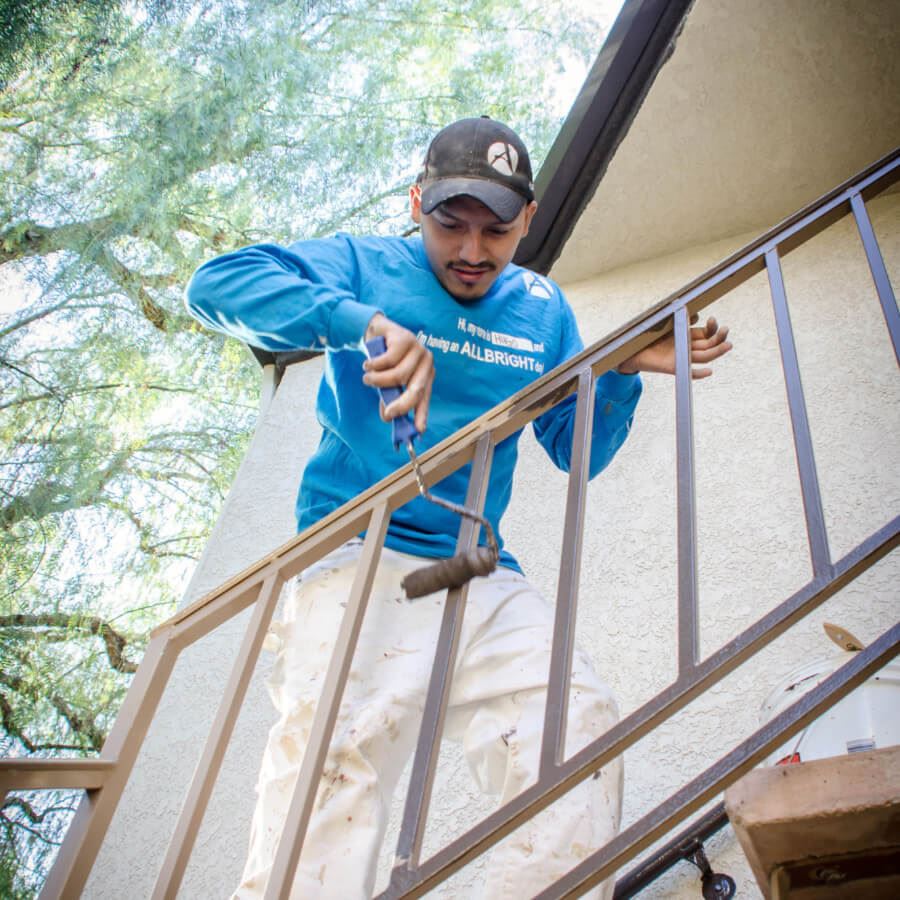 Should I Pursue Painting As A Career?
People and businesses will always need painting services, and working as a painter is an honorable career to pursue. You get to participate daily in transformations, improving a person's living situation or improving the image of a business.
Plus, increasingly, consumers want craftsmanship. They want experts, and turning painting into your craft will make you a sought-after expert.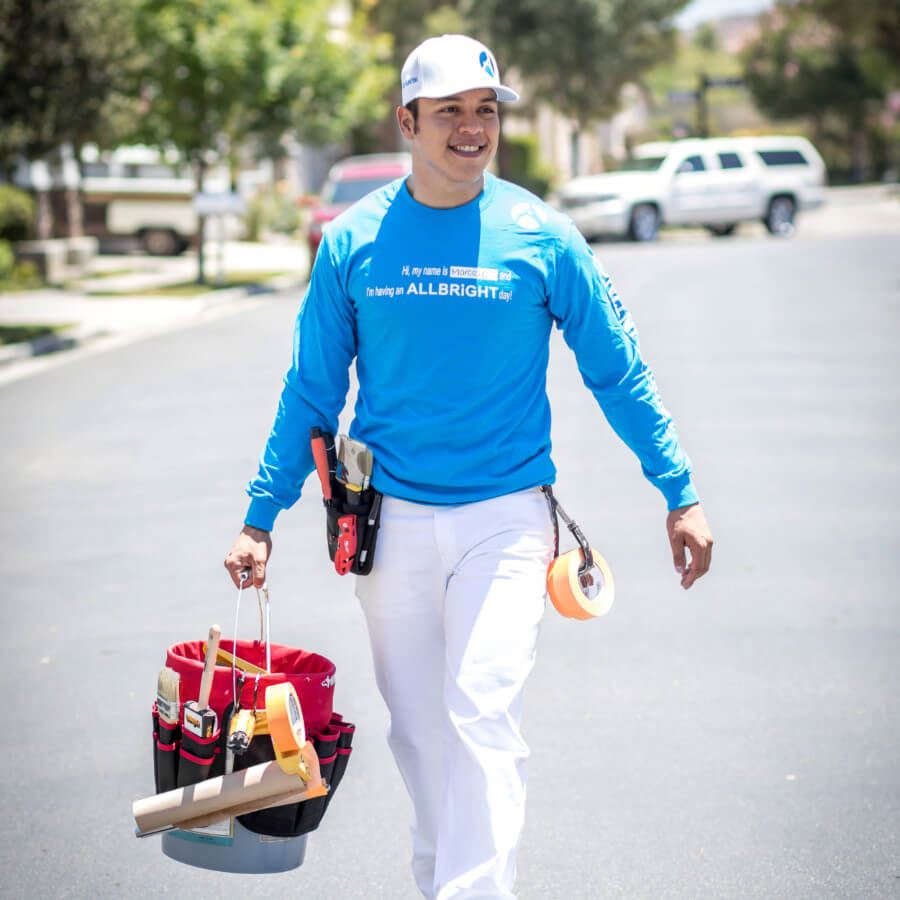 The Road To Painting Happiness
At ALLBRiGHT 1-800-PAINTING, we aim to create an environment that makes our company the single best place our employees have ever worked. Our company's culture is a uniquely positive culture, both for our customers and our employees. We work to continually elevate our trade and improve our community, and we hire people who want to make that happen.
And in a time when internal training programs are disappearing from companies, we're keeping that aspect of our business just as strong as ever.
We want you to advance in your career and elevate the trade of painting. We have developed learning pathways and training workshops both online and in the field to advance at your own pace – we call it the "Road to Painting Happiness!"
Learning a trade is an honorable — and profitable — way to earn a good living. Tradesmen and tradeswomen are in high demand everywhere in the United States, and if trends continue, they will remain that way.
Now Hiring
We are currently hiring experienced painters and apprentices in the Los Angeles area.
We start at $15 per hour with no experience and offer the benefits you would find at college degree level careers, like 401K, health, dental, vision, life insurance, and pay-for-performance bonuses. You just need a willingness to work outside, use your hands, and work hard.
Join our ALLBRiGHT PAINTING Happiness team and love what you do, while advancing your career — and your life.
Get started by applying today!