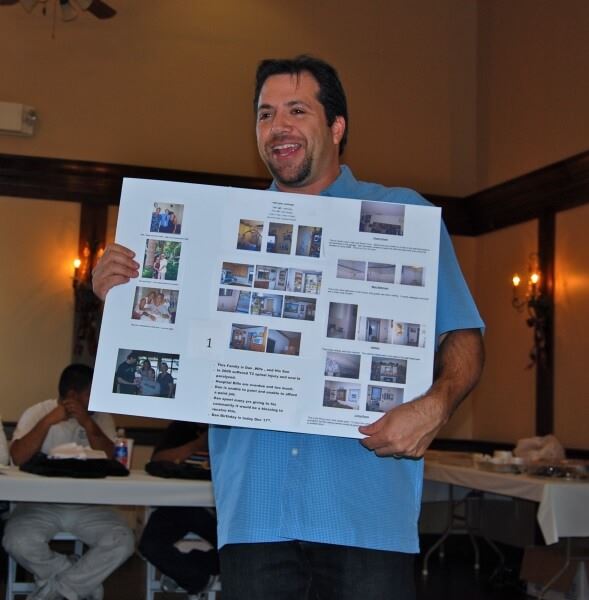 Below is a brief email we received from the person who nominated the "winner" of our 2009 Charity Giveaway, "Paint it Forward."
Dear Josh:
I just had to write to fill you in on the reaction of Dan and Karen.
I am sure you all heard part of it, but there is more.
Your singing Happy Birthday to Dan was AMAZING, he had a smile from ear to ear.
He had just arrived home at 2 p.m. from a 10 day stay in the hospital, and to hear this news was over the top. Dan did not know about this, we were keeping it a surprise. It took him a little while to fully understand what was happening (not because of confusion) but because we were making so much noise.
As we were all jumping with excitement, Karen went into her room and brought out her prayer box, shaped in a heart with PRAYER inscribed on the top lid. She pulled out the folded ALLBRiGHT 1-800-PAINTINGadvertisement regarding the painting give away that she had seen in the Santa Clarita Magazine, and said she had been praying over this. We are all just blown away.
Their son Chad just arrived home from college for the Christmas holidays last night, and he was sitting in his father's room talking to him when you called. He was able to witness the joy and excitement, and experience the blessing of God providing for his mother and father !!!!
I am convinced that God works through people, and through your kindness and generosity you will also be blessed.
God colors the lillies of the field with beautiful color, and he will take care of his children. Thank you, thank you, thank you so much.
Love and Wonder ~ Ellen