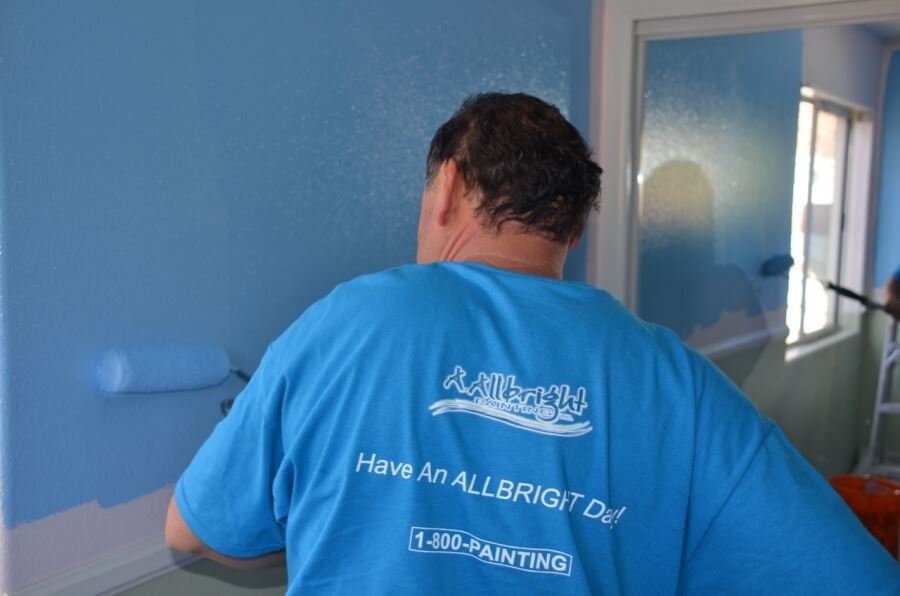 ALLBRiGHT 1-800-PAINTING1-800-PAINTING
The ALLBRIGHT painting team always strives to go above and beyond to leave our customers happy and feeling ALLBRIGHT. Recently, it was one of our customers who truly shined in writing this testimony which was nothing short of brilliant.
Project Location: Valencia, CA 91355
Project Work: Interior Painting
Project Cost: $5969
"Instead of sending back the report card form, we wanted to express our appreciation in this note.
We chose A.Allbright because we wanted a quality job from a reputable company. We wanted courteous professionals, we wanted crisp paint lines, no damage to our new carpets, little disruption of our home, limited mess, and on schedule performance. In addition, the workers would need to put up with our being around most of the time they were working.
A.Allbright delivered and excelled even with our high expectations.
We first want to thank Miguel, who was courteous, patient, understanding, and a great leader. We most appreciate his masterful talent as an artist, not just merely a painter. His work and attitude were as if this was his house and he was making sure that everything was done right.
We also thank Juan and Marlow who did a tremendous job, as painters, and as individuals listening to us as they worked. We also had Daniel and Arnie who did some of the support work.
Among the many things that impressed us was that the crew arrived early each day, took short lunch breaks, and worked completely until each days end. They also cleaned up each day, left no trash, and never spilled paint anywhere. They were terrific in moving furniture and large objects, and great at getting the items back in place when they were done.
In short, excellence in every way.
We also want to extend the appreciation to Jud who did the estimating, Suzi the color consultant, and Maria and Sarah who helped us with questions and billing.
We are greatly appreciative, and will highly recommend A.Allbright to our friends and acquaintances."
Sincerely:
Steve and Maureen K