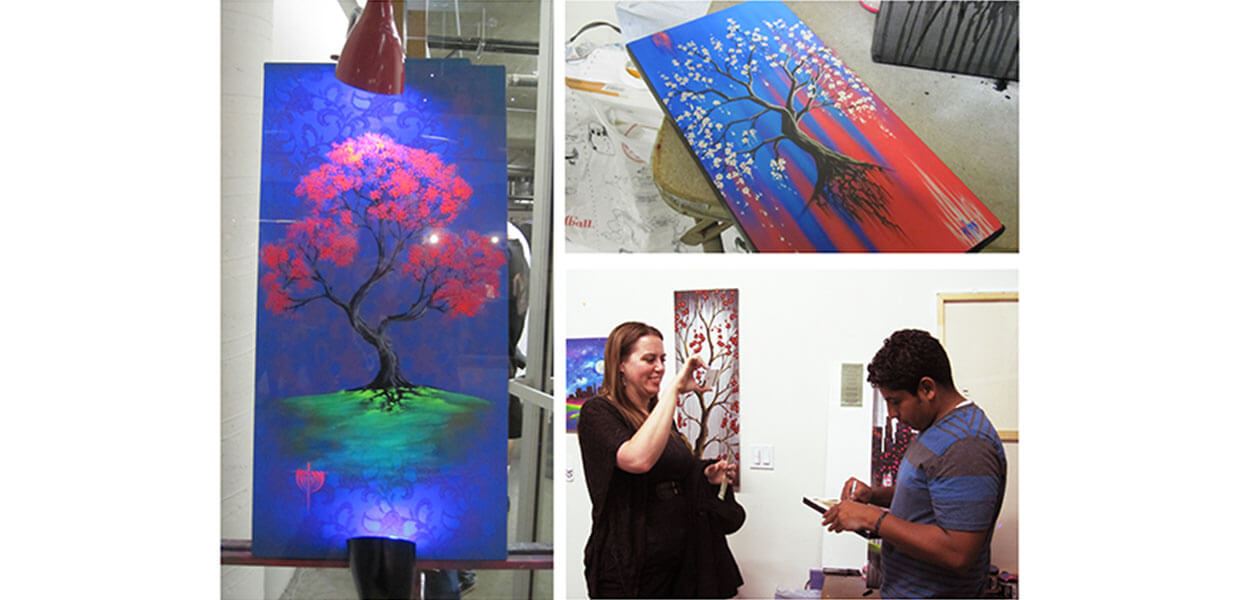 Here at ALLBRiGHT 1-800-PAINTING Painting, we understand the importance of supporting the arts. Whether painting a home, office or a canvas, there is one common denominator at work: beauty. The kind of beauty I'm referring to is not only a visual one, but also a visceral one, an emotional and instinctual feeling that tells you that life really is more beautiful than we think, where your surroundings meet you at an emotional level and take you to places you can't explain. It can set you at peace and give you ease or make you mad and not know why.  Whether it's a warm palette of colors for a nursery or an analogous color scheme of non-objective art, it's trying to be something more than just white. It's reaching for something that can't easily be put into words.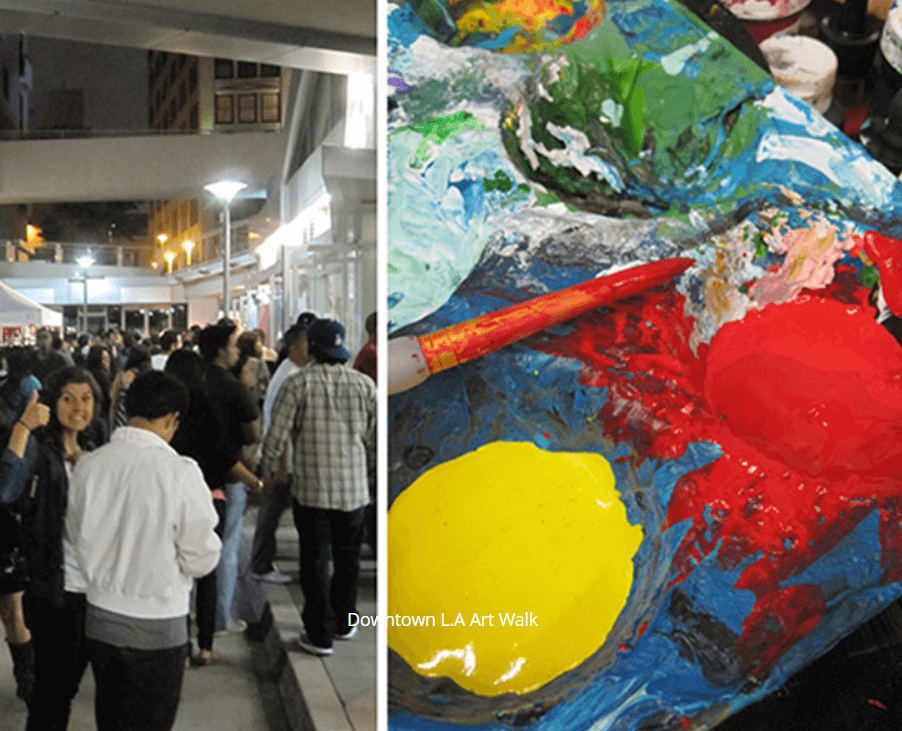 On June 14th I embarked on the concrete jungle of downtown Los Angeles to encounter the monthly "Art Walk." I witnessed the people on the search for something that would catch their eye and give them a new experience to encounter. I saw photography, mixed media, realism, non-objective and surreal art. While they were in search of something, I was caught up in the connection formed between an art connoisseur and the artist. It was touching to see my friends' enthusiasm over a small painting of a tree. To me, it was a cool painting of a tree, but to her, it was something more.  It spoke to her soul. What spoke to me was the experience of seeing her filled with so much joy. That was art in itself.
The city lights, cops on street corners, and the youth running wild looking for something fresh to experience is the backdrop of a vibrant city that was alive for one night. It became something more than just a blank white canvas. It came alive with people, music and art.
To check out more of the artist featured above see ArtWilian