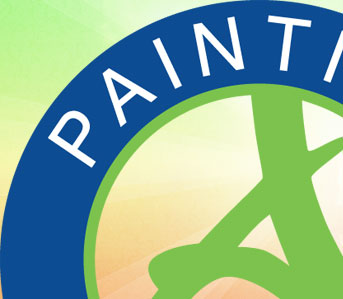 As we enter the rainy season, it is clear that all those exterior projects must now wait until the rain stops. Perfect timing for some interior painting! Who ever said that spring cleaning and freshening up had to take place in the spring? Now is a great time to touch up all those spots that have been driving you nuts since last summer. Drab getting you down? Paint an accent wall or two! Or perhaps you need a whole new look or fresh start. Let deep, beautiful colors inspire your daily life – paint the whole room, ceiling and all!
With the seemingly limitless color possibilities, finishes, and techniques now available to homeowners, there is no end to the options one could choose. There are colors galore, available in several different sheens from mattes to high gloss, to create that perfect look for each room. Some paint companies offer special lines of paint with higher performance for the sophisticated consumer. While new color alone could add dimension and warm up a room, consider a faux finish for a really unique and personal touch. There are many options available, including finishes that mimic various stones, leathers, and other luxurious materials. Whether you decide on a special finish or color alone, it is sure to turn heads (including yours)!
Not ready to commit to such a drastic color change? Try painting a few strategically placed accent walls throughout your home to add that stylish flair. The point of painting an accent wall is to draw attention to that area and to add more depth to a room. It is important to consider carefully which wall to make your accent wall, and to consider a color that will compliment your existing color schemes. Or perhaps a tasteful mural is what your wall needs to show its (and your) true personality.
Give us a call for more information about our Painter For A Day Program or for a free estimate today!