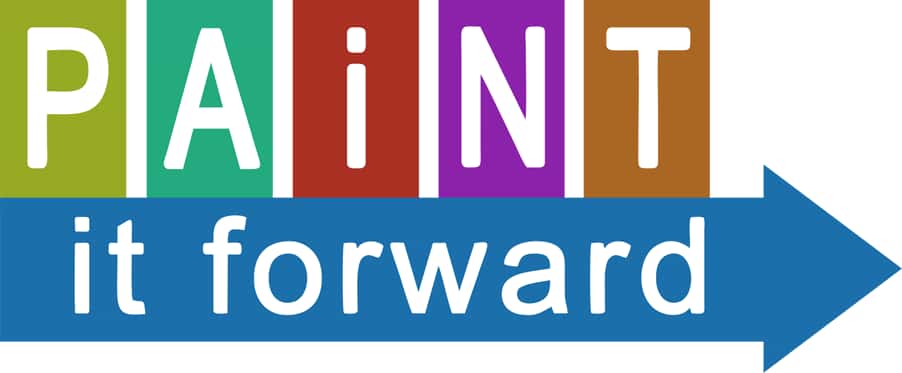 Welcome to the Paint-It-Forward Movement
We can honestly say our Paint-It-Forward program is the best thing we've ever done for our business. To assist other painting contractors, we've created a guide to help you start and grow your own paint charity program. Download your free guide by clicking the button below.
DOWNLOAD THE PAINT-IT-FORWARD GUIDE
Get Listed on the National Paint-It-Forward Map
After you've set up your own paint charity program, let us know and we'll add your business to our National Paint-It-Forward Map, which acts as a resource for someone looking to find a participating contractor in their area.
We frequently receive nominations from outside of our service area that we happily pass along to other participating contractors.
Join the Paint-It-Forward Facebook Group
We'd invite you to join the Paint-It-Forward Facebook group to share your events, photos, press, and discuss your program with other painting contractors.
Get the Official Paint-It-Forward Badge
Show your support and let your website visitors know your company is part of the movement by adding the official Paint-It-Forward badge to your website.
Simply select a size, and copy the embed code provided below to add the badge to any page or section of your website.