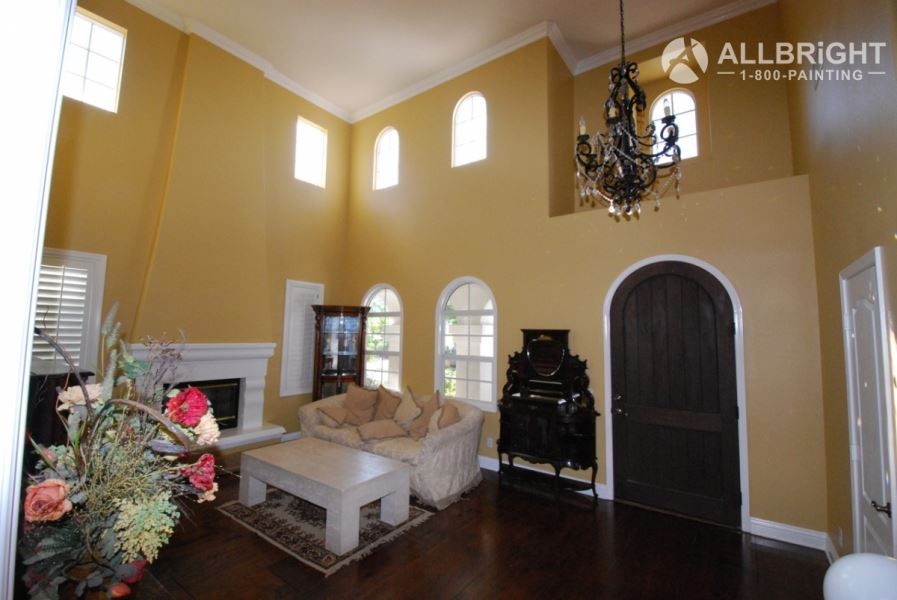 Before anything else, we want to suggest always contacting a professional painter for your project. Yes, we're a painting company and naturally love when people call us, but we also are offering this bit of advice because we have seen many, many homeowners get in over their heads with a project. Or, they invest a lot of time and money in their home painting update, but it just doesn't last because of one factor or another. Painting should be a fun, satisfying process that delivers real value and benefits to your home, and oftentimes the best way to guarantee that this is the case is by calling a trustworthy professional.
If you're feeling adventurous and do tackle a DIY painting project, we have a few tips to keep in mind. After all, we're big on Painting Happiness and want to help you avoid anything that will rain on your parade!
Little Painting Tips That Will Save You From A Big Headache
#1. Avoid Cheap Brushes and Rollers
Quality tools will make an unbelievable difference for your project! Even tricky tasks like cutting in around trim or fixtures become a whole lot easier when you have the right brush in your hand.
#2. Cheap Paint Is Never Cheap
The sticker price might be nice, but the attractiveness will likely end there! Cheap paint often translates to poor color retention and adhesion issues. In other words, it will require more paint to cover the surface, and then will not stay true to its original color during its rather stunted lifetime. Quality paint applies more smoothly and effectively, remains true to the color you fell in love with, and has a lifespan you will certainly appreciate.
#3. Surface Preparation Is Your Best Friend
Whether interior or exterior, surface preparation is an absolutely essential part of a successful painting project. This often requires scraping, sanding, cleaning, patching, repairs, and more. The extra elbow grease is certainly worth the investment!
#4. Keep an Eye On the Sky!
Wet weather is definitely not ideal for obvious reasons, but hot and extremely sunny days aren't the best either. If you are stuck painting in hot, dry weather, work as much as you can in the shade, perhaps following the sun around the house as the day progresses. And, be sure to stay hydrated!
Can We Help With Your Home Painting Project Here In The LA Area?
It would be our pleasure to serve you, guaranteeing not only beautiful paint but also a true Painting Happiness experience. This philosophy guides and inspires us during every project we take on. Contact the ALLBRiGHT team today!