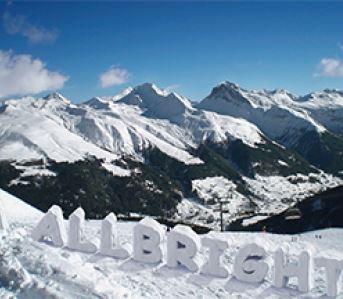 It's cold out there and winter doesn't officially start until 12/20/13! I'm reminded this week of our "Coats For Kids" drive by just how cold it is out there. This week's near freezing weather reminds me that there may be some kids out there that are cold and don't have a warm coat. For 26 years, we've been putting new coats of paint on homes and buildings, but this year we are asking for help to put a new coat on a kid. Join our first Annual "Coats For Kids" drive by donating a new or gently used coat to be distributed to kids in need. If you donate a brand new coat, you will be entered into a drawing to win a FREE Paint-For-A-Day gift card!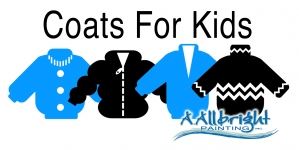 You can drop off the coats at our office: 27903 Smyth Dr., Valencia, CA 91355 (around the back), 8:30 AM – 3:30 PM, Monday – Friday. The winner will be announced 12/20
We've teamed up with Crossroads Community Church Ministries and all the coats will be donated to children in need around the world. For more info on CCC click on the link above.
For more info about how ALLBRiGHT 1-800-PAINTING cares for our community's happiness, please visit our community page.
Painting Happiness!