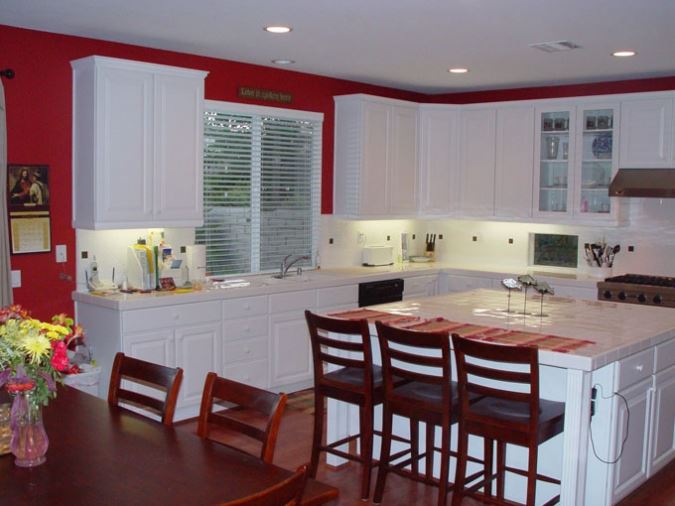 A kitchen makeover is an enormous investment of time and money. So, the longer the "life" of the kitchen, the better for the homeowner. When the kitchen begins to look drab, it is time for a one day makeover… one that will add pizzazz, color and "new" to the worn out look. Three or four simple tips will transform your kitchen and extend it's life until the next big kitchen makeover.
First, begin by cleaning the walls to remove dirt and build-up. Use warm water and lightly clean the walls in a circular motion. Clean the cabinets in the same manner and consider replacing one set of cabinet doors with glass cabinet doors. If you do replace the cabinet with glass, highlight the inside of the cabinets with a paint color that complements the colors of your kitchen. This color "inside" the cabinets will draw the eye to this cabinet and highlight the beautiful china and glass items contained inside.
Next, replace the hardware on the cabinets with something more modern or eye-catching. And, when you have finished with the hardware, change the light switch and electrical plate covers.
Finally,completely clear the counters and evaluate placement of kitchen counter appliances. Putting some of these items away in cabinets and highlighting the counters with a pretty lamp, vase of colorful flowers or antique kitchen gadget can add just the pizzazz you need. A few quick changes and a little "elbow grease" can create a "new" kitchen in an afternoon.