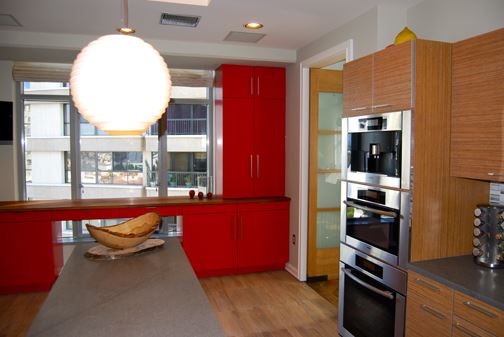 Psychologists and color analysts agree that the color choices when painting a home should be carefully considered. In addition to contemplating the desired mood in each room, consider the light sources. Appropriate colors that complement the lighting can create an inviting room.
Consider, for example, the kitchen. This tends to be a high-energy room, where delicious food is created and where wonderful smells permeate the air. Good colors that enhance creativity include bright yellow, orange and red. Yellow symbolizes happiness, inspiration, sunshine and joy while orange is warm and reminds us of fall, pumpkins and tantalizing smells. Red is a high-energy color and when any of these colors are combined in the kitchen, a warm, energetic, happy place is created.
A room where bright yellow, orange or red would not be a good choice in the bedroom. This is a room forrest and contemplation. Calm greens and blues or neutral colors like taupe, cream and light browns are good choices for the bedrooms. These "nature" shades represent renewal, health, calm and tranquility and when mixed with comfortable furnishings, soft pillows and dim lights, a wonderful retreat is created.
And what about that kids playroom or game room? This would be the perfect place for a bright red or vibrant green. These colors can raise blood pressure and create excitement and a sense of celebration. Artwork in complementary colors to the wall colors can provide a striking room that any teenager or child would love to play in.
The right colors set the tone for the room, so ask a paint professional or interior designer for color choice ideas. Small paint sample containers can be purchased from most home improvement and paint stores and splotches on the wall can help when determining how the lighting will affect the color. Doing your homework before putting paint on the wall will create beautiful rooms in which to cook, rest or play!