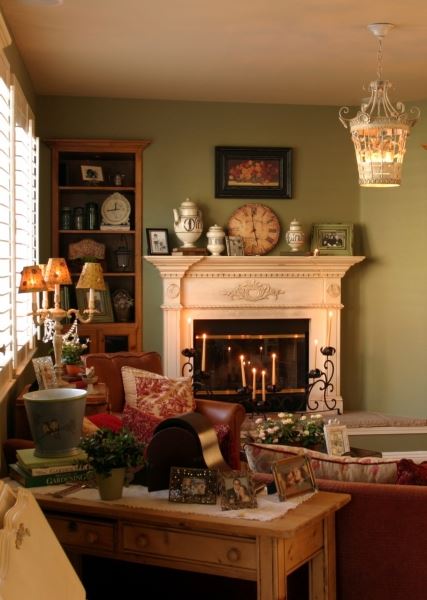 The holidays are a time to focus on the important things: family, friends, simple pleasures, food, and carrying on traditions. There's a special warmth in the air that never really visits during any other time of year.
There is another fun side to the holidays, however, and it's one that we don't admit to quite as quickly: it feels great to have your house looking its best, and to hear visiting family and other guests say "Wow!" after stepping through your door. Going beyond just seasonal decorations, you do all you can to bump up the "wow" factor!
With this end goal in mind, the question becomes: where do you start?
Bring Your Pre-Holiday Painting Goals Into Focus
The possibilities are endless when it comes to interior painting and decorating. Because of that, a lot of people find themselves in a state of overwhelmed, painting paralysis.
Let's resist that. Below you'll find 6 tips to help you define your project and get it off to a good start:
Make a Plan – Take a few minutes to really think through your strategy. What do you want to accomplish ultimately? Research different looks for the rooms that are especially important to you, and determine what is realistic for your time-frame.
Take Multiple Spaces Into Account – A good interior design scheme should flow from room to room, connecting spaces in a way that makes sense. Try overlapping colors; why not paint an accent decoration in one room the same color as the wall in the next room over?
Maximize the "Wow" Factor – Focus your painting power on the places that will make the most impact: kitchens, bathrooms, and dining rooms are the big ones.
Cabinet Refinishing – This is much more cost-effective than replacing your cabinets, and it makes a radical transformation in your home very quickly.
Try an Accent Wall – Especially in a kitchen where there is often not as much blank wall space to work with, try painting an accent color. It takes less time than painting an entire room, but it makes a big stylistic difference.
Ask a Professional Painter! – Asking a local, reputable painting company for help takes the stress (and time commitment!) right out of the project. Just make sure to do your research so that you know you've found the right painting company for you.
Are You Looking For A Professional Painter?
Our goal at Allbright 1-800 Painting is to spread painting happiness. What could be better during this time of year? So, whether you have a defined project that you simply need professional help with, or have a more vague idea that your home just needs something new, we can help!